In an odd way, Laneway is the first true music festival I've been to. I went to Live 8 in Philly and various concerts, but not a festival in the Woodstock kind of way. And while Laneway wasn't in a Woodstock kind of way, it kind of was.
I organized this with my friend back in like, October, because I felt like I was being too much of a hermit, and even like 4 months away, Laneway was a plan to be social. Plus I got to see a side of Sydney I hadn't experienced before.
I went because I wanted to see Banks and St. Vincent and Little Dragons. And eat a lot of food.
Banks and Little Dragon were a let down because either the soundboard was fucked and just not able to balance, or the acoustics of that particular stage just didn't suit to quieter vocals. My girlfriend and I realised this in time for St. Vincent, so we went up to the stage and stood for the St Vincent performance, which was after FKA Twigs (And no, I did not see Robert Pattinson). So I got to enjoy this performance quite spectacularly: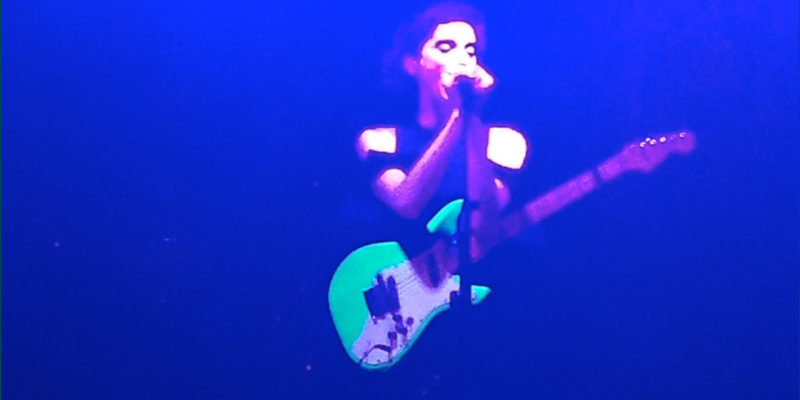 I am ashamed to say I forgot how rock St Vincent was, and I was happily surprised. I think I was thinking of St Lucia, which Spotify has been throwing me a lot of lately. I think I need to get back to listening to my own music, I hear the same things over and over again in the same genre in my Spotify. At least with my own music I can just hit 'random' and go from hip-hop to jazz to Rat pack or indie-alt-college-hipster-rock.
And then there was Flight Facilities, which was one of those groups I didn't realise how much of their music I knew. (Like 'Crave You' which has been played over and over and over). There was a track they played I particularly like, Clair de Lune
I actually danced. They were a closing act, so people were quite drunk. We ended up smashed up against stage left barriers and when I occasionally looked behind me I caught glimpses of a shirtless guy dancing in a skirt and a drunk older guy enjoying a nice little mosh pit with himself. So I stopped looking behind me.
And then in front of me, some guy got on another's shoulders quite badly…after years of ropes courses my hands by default went into brace and I prayed they wouldn't fall backwards on us. They didn't. So I continued to dance and enjoy the show.
But on to more important things than music. Food! There was soooo much of it here. I'm a little sad I didn't take advantage of Porteno's wagyu beef cheese steak, but I'm glad I got a Mary's burger. The girl calling out orders really needed a louder voice, though – it was really hard to hear her – and there were a lot of people waiting for orders!
This was my first experience with Mary's, so naturally, I got the Mary's burger. And I was pleasantly surprised. Perhaps it was 'Mary's sauce' which tasted mostly like a chipotle mayo. Or maybe it was the cheese. Or the lack of pickles and ketchup. I dunno. But it was good, and I'll have to go out to Newtown sometime and experience it 'for realz'.
My friend got the tacos from a taco truck, and apparently, like me, she's a klutz with food. Because her soft taco fell apart and got in the nachos. Which I was not averse to.
I also got Messina, because ice cream. Got two flavours – the Little Dragon flavour, which was chocolatey-melty goodness, and then something-something Dune which was salted caramel gelato and choc pretzels, which was also good, and together a good mix.
While I would've enjoyed eating my way through Laneway, it probably would've taken longer than the festival lasted, and I would've eaten my weight in food. Which I don't think anyone wants to see.
The festival was a nice buzz of people enjoying themselves. It felt busy and happy but not too crowded. People were close to each other when sitting or enjoying the shows, but where I was sitting on the hill overlooking two of the main stages wasn't too bad. If you're in Sydney next February and are interested in food and music in a relatively intimate venue, I'd suggest Laneway.