My partner and I had been wanting to go to Tasmania for a long time – and had been sideways joking-not-joking about starting a commune in the wilderness…all without having actually been there. Needless to say, once we got back, we seriously started saving for the much more real idea.
The impetus for us going was the MOFO festival at MONA (The Museum of Old and New Art in Hobart, for those playing along at home). In summer-I-still-can't-grasp-warm-Christmases-world Hobart was a brisk 24C for the majority of our time there. So if you're like me and pretend you still know what cold is but need to wear long sleeves when it gets below 25C, I'd bring layers.
We rented a car from the airport, and honestly, if we hadn't, I don't know what our trip would've looked like. Like the majority of places in the United States, it's hard to get around Tasmania without a car. I mean, part of that may have been because we didn't really even look at public transportation in Tassie because near on everyone we spoke to about the trip told us that we needed to rent a car, but they all had to be saying it for a reason, right? So we rented a car from the airport and drove our little compact car up and down the East coast of the forgotten state of Tasmania and fell in love with the quiet.
Boy there are a lot of sexual things here
So if you don't know the history behind MONA, it's worth a read, and I won't rehash it here, because if you don't know the story of the founder, it's worth finding the story on your own and being entertained. We were there for the origin of art exhibit, which was stunning. We were lucky, as we had no idea how much people had gotten drummed up about it, so when we stumbled across it and there was no line, we were just like, Eh, why not and went into the 4-room exhibit. And honestly, it was my favourite part of the sprawling museum.
There are so many nooks and crannies here you could easily spend days going around in circles in this place, or waiting to enter an exhibit that only allows two people at a time because you're walking in the dark on a narrow stone path to view a mummy – and it's cavernous enough that while it is underground, it doesn't feel like it is.
MOFO as a festival had a lot of the festival trappings – food and alcohol were more expensive than they would be otherwise, because, hello, captive audience – and a bit of the summer festival feel with a glitter tent, because we're all unicorns (but are we, really?). That being said, there were some nice nods in other directions – stainless steel cups you could buy for a fee and reuse the whole time, free water fountains, bean bag chairs on the lawn in front of the mainstage, performances under an art installation that changed colours as the sun was setting.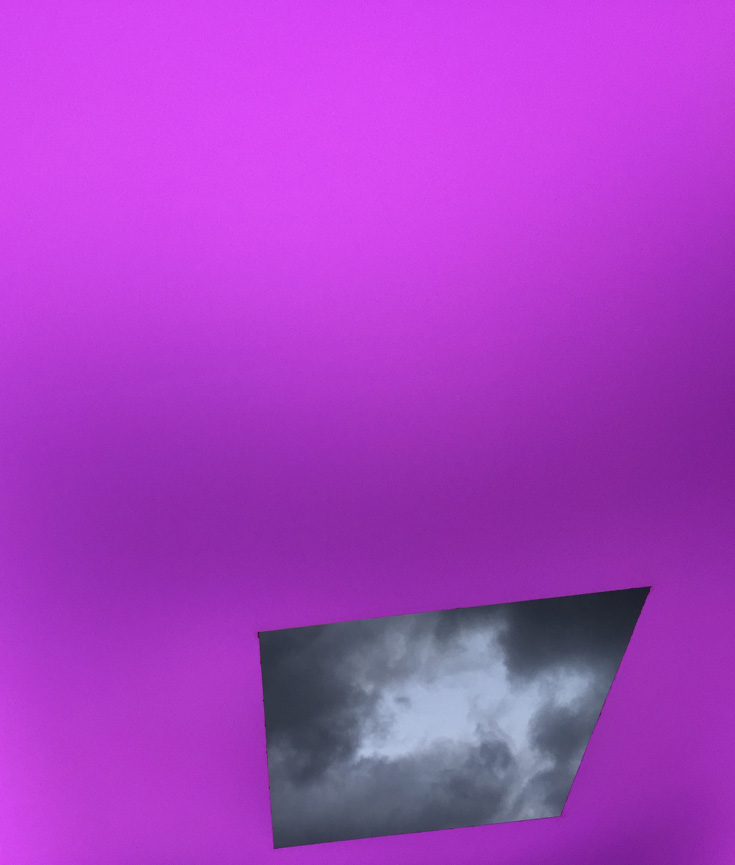 Home away from home
When we've traveled lately, we've stayed at Airbnb's, and we did so throughout this whole trip (and that's my referral credit link, btwz). A lot of the reasoning is budget-based, because having a kitchen we can access allows us to make things like coffee and breakfast and cheap lunches when the occasion calls for it. Because while I love my breakfasts out, it gets to a point for me where I'm just like I want eggs and I don't want to have to pay $20 for them. Because, really, that is what it gets like. I find that for me breakfasts out are actually one of the biggest expenses (relative to impact) that I have on trips, usually. Who knows what that actually says about me…but enough of that.
Uhm, why'd I read this?
Next up is genuinely our experience in Hobart. This was my warm-up precluding the tone of things, as I will probably wax lyrical about the landscape and seascape of our time. Here's where we went, though:
Hobart
Bruny Island
Freycinet
Bay of Fires
Launceston
I'll start with Hobart and my thoughts of the place (outside of MONA and MOFO, which I'm calling the 'focus' of this article).
Even though it was summer (January, still weird, I know), temperature was still kinda sitting around mid-20s. For those in the Northern Hemisphere, I kind of put it in the same space as costal Maine in terms of temperament and temperature – though I don't think the winters get quite as extreme in Hobart as they do in Maine.
Back to Hobart though.
Things we did:
MOFO
MONA
Salamanca Markets
Drive to Huon Valley
Tahune air walk
Places we ate:
Franklin
Honey Badger Cafe
Pilgrim Cafe
The Mill on Morrison
Raspberry Fool
The apple shed
Tricycle cafe
Pearl and co
The Standard
Preachers
We already know how I feel about MOFO and MONA, so if you'd like to see more about that, head over to this introduction.
Recommendations
Food
Food wise, my absolute recommendation if you're in Hobart one day – get to Franklins. Daily menu, fresh, local produce and some of the best food I had during the trip; and generous enough share plates. (For your own imagination, we had: beef tongue, carrots, spatchcock, octopus and basil creme brûlée).
Close runner up was Honey Badger cafe and Pilgrim Cafe, though that may be my sweet tooth talking. Honey Badger is tucked up behind Salamanca Square and my only qualm with Pilgrim cafe was the price – it was actually a bit steeper than Sydney cafes, which was a tiny bit shocking to us.
Things
Taking a day and driving out to the Huon Valley was a nice, quiet little side trip. We drove out there because there's apparently a sushi joint that's spectacular – though he's really only open when he feels like it. The day we were out there was one of the days he didn't feel like it. Sad face. Regardless, it was a nice exploration, if you're renting a car (which you should). Whether or not you pay for the Tahune air walk is up to you. I wasn't wowed by it, but it was a nice way to kill time.
Also. BRUNY ISLAND. Go there.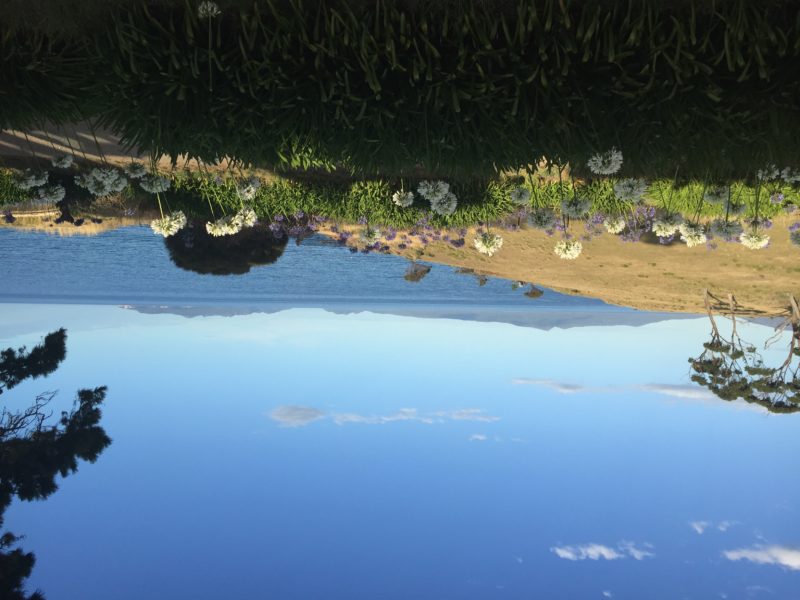 Not-Recommendations
Food
There were two that stood out to me as either 'meh' or 'worse-than-meh': Raspberry Fool and The Standard. Raspberry Fool was a pretty homey cafe (and I mean that in the sense of: not really that much character, not much refinement in the food or presentation of food) that charged over $20 for eggs and toast. And apparently they're closed now, so you don't have to worry about it.
The other, Standard Burgers, is trying too hard to be a hipster burger joint – there's not seating but stadium-esque wooden platforms along one wall and it's down a back alley. Which makes it easy for me to avoid the next time we go back to Hobart. Their burgers were truly terrible. I got one of their 'classic' beef burgers: the burger patty was too small for the bun and thin (like McDonalds pattys in a bad way, not a nostalgic way), the toppings were scrimped and it was too oily. My partner had a similar experience with his fried chicken burger. I enjoyed the chips a lot more than I enjoyed the burger. So if you're a person who enjoys burgers, don't go here. Go to Preachers instead.
There were a few places that were underwhelming, but these were the only two where I was firmly in the so-not-worth-it category.
Things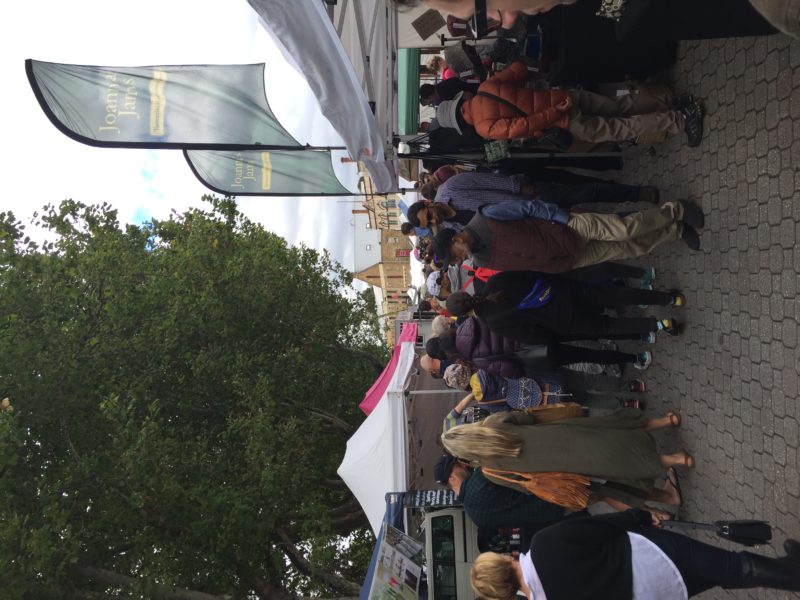 I'll probably get some flack for this, but honestly, I'd pass on Salamanca Markets. Or only go for a short period of time – like in a out 15 minutes. I don't mind people, and I was getting claustrophobic here; "packed" puts it lightly. There are better ways to explore the local makers and producers of the area. (Mind you, we picked up some really good tea and sloe gin, but it's not something I would deliberately put myself through again or say was "worth it").