I found Melbourne irascibly quiet. I'm still not sure what I think of the city. At once, I feel it's too quiet for me to live, yet neighbourhoodly enough I'd enjoy it for a year or 2.
Apparently it's known for it's coffee. So I had coffee – probably the first real coffee I've had in years: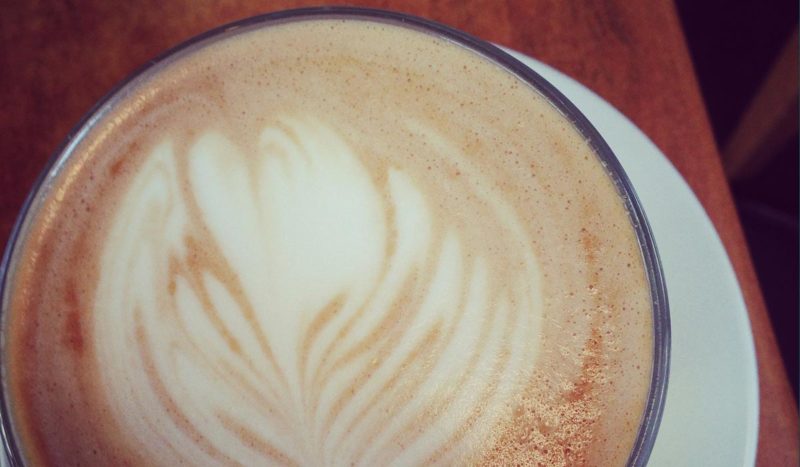 I went to the city twice in December. Once for a weekend to meet up with my girlfriend and later over New Year's with my parents. You know already what I did over New Years (that is, at least New Year's Day – the Twelve Apostles).
Melbourne is a planned city, so it's much easier to find your way around than Sydney (which, when it comes to finding a new location is basically a big 'fuck you'). It added a more orderly feel to the city. A bit more…old world, with that, the slower pace and the greater frequency of consistently older colonial buildings.
When I was in the city with my girlfriend, we had a day in Melbourne and an afternoon out in the Yarra Valley for lunch.
In Melbourne we went to the laneways for breakfast (as I did later with my parents) – Degraves specifically. It wasn't so much about the brunch as it was about the location, which was enjoyable, though crowded. Tables were close enough together that there really was no room between chairs. If you're looking for a quiet conversation or you're socially claustrophobic, I wouldn't recommend going to Degraves.
We walked around and explored the city a bit, seeing some of the graffitti laneways and some of the great old buildings that have been turned into – what else – shopping destinations. We also explored the library, which is a really cool building I would recommend exploring.
We also went to the Gautier exhibit on at the Melbourne museum. I really enjoyed it; the 'talking' mannequins freaked me out a bit.
My friend and I also went to Mamasita, which I would recommend. Good Mexican. With horchata. And pretty damn good soft tacos.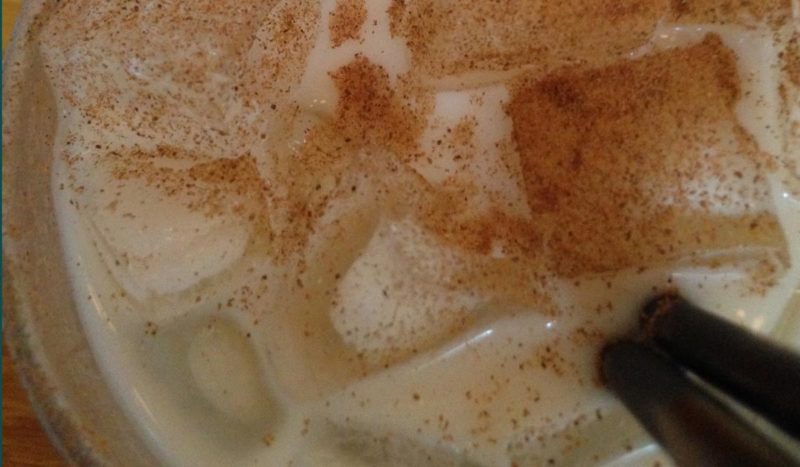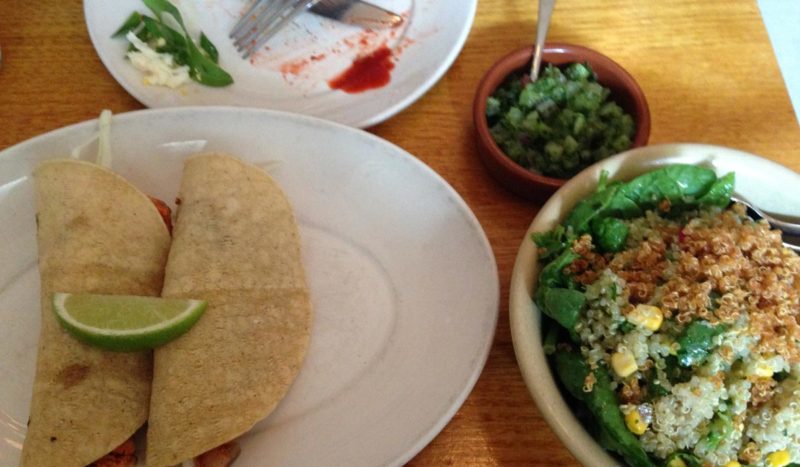 But, yeah. Melbourne. Still not sure what I think of it. Quiet, but nice. Good food and orderly. A little boring, but interesting cultural events. No beaches and real winter. Worth a visit and your own judgement of worth.