Rain makes me think of one of my more recent travels – Hong Kong. It was a misty few days when I was there.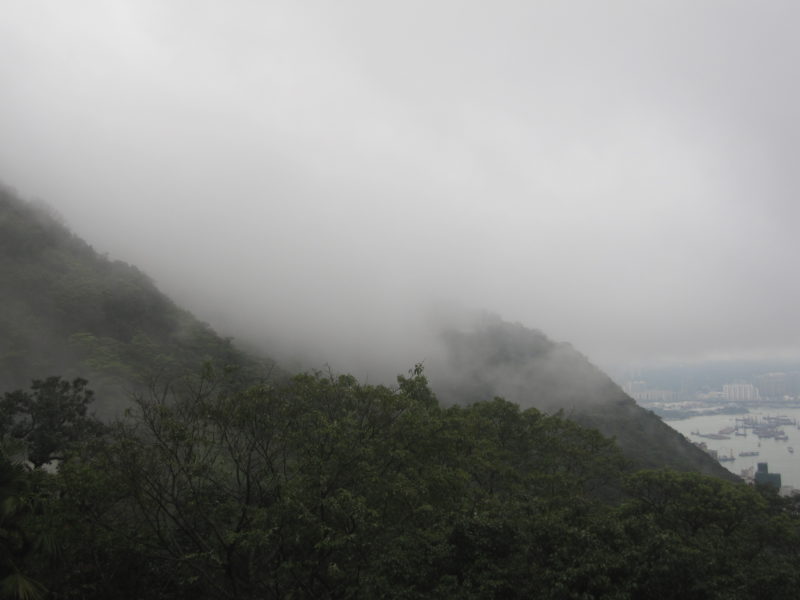 I honestly can't say that much favourable about Hong Kong. Nothing really stood out much for me at Hong Kong. It was a city. I shopped. Wandered around. Ate some food. Took the trolley up to Mt. Victoria. Left the necklace I bought at my hostel and told a fellow traveler I was friendly with she could keep it (or was that in Tokyo?). It might have been because I was burned out from all my previous travels, or maybe it was just that I had experienced the vividness of the rest of China and Hong Kong was too watered down and sedate for me.
If you want to experience China, don't go to Hong Kong. Don't go to Shanghai, Beijing or Xi'an. Go to a smaller city if you can. Somewhere a little more off the tourist map, and stay for longer than a week.
I know I'm being that stereotypical slow traveler who assumes that everyone has all the time in the world to travel – but I know we don't. I just know that China is worth more time to really get to know it- as my second home, the country and it's people hold a special place in my heart. I will always miss home-cooked jiaozi, I will always dry heave at the smell of baijiu. But Hong Kong is not China.
If you go in knowing that (the fact that they have their own separate currency might be a good indicator) then maybe you won't conflate the two cultures, and maybe you still will a little bit. China, real China, is a place worth exploring.